These days, Africa's growth is being driven by its vibrant young population, rapid urbanization, and the enormous opportunities afforded by the continent's natural resources. However, governments and entrepreneurs have not been able to capitalize on these opportunities due to a lack of access to capital, skills, and technology in order to unlock the continent's full potential. So how can this be addressed? It turns out that technology may be the key driver here.
Who is a venture capitalist?
A venture capitalist is an individual or organization that provides capital for a startup business, usually in exchange for equity. Venture capitalists are typically looking for high-growth companies with the potential to generate large returns.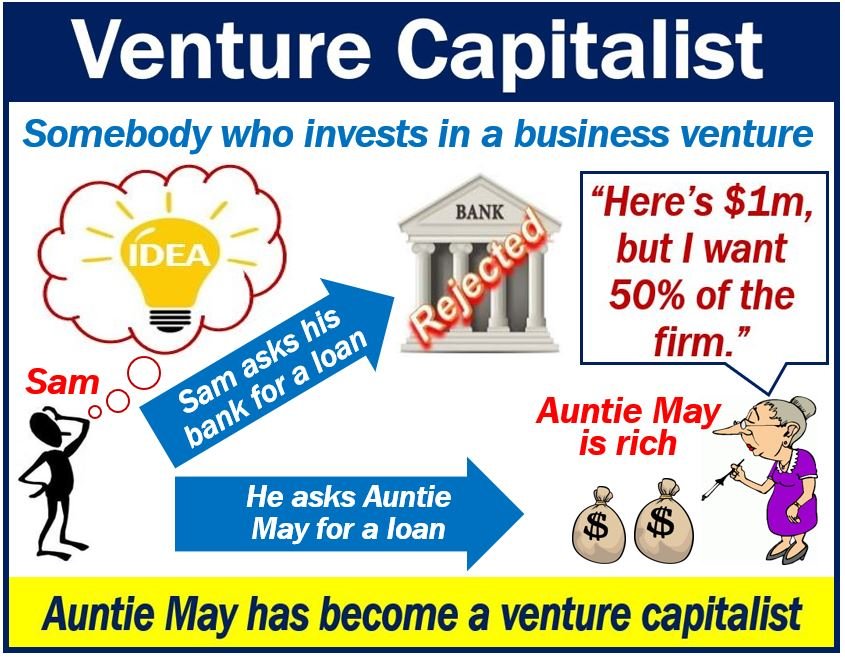 Reasons why you should/shouldn't pitch to a VC
There are a few reasons why you should consider pitching to a VC when starting a business in Africa. First, they can provide much-needed funding to get your business off the ground.
Second, they can offer valuable mentorship and advice.
However, there are also a few challenges that you should be aware of.
First, competition for VC funding is fierce, so you need to make sure your pitch is top-notch.
Second, VCs often want a significant amount of equity in return for their investment, so you need to be comfortable with giving up some control of your company.
Third, VCs may be unwilling to invest in industries that they don't understand. As a result, if you're working on a business idea that is unique to your local market, it might be difficult to secure VC funding.
5 mistakes people make when pitching to a VC
When pitching to a venture capitalist (VC), there are a few key things to keep in mind.
First, remember that VCs are looking for high-growth potential businesses. This means that your pitch should focus on the potential for exponential growth, rather than simply outlining your current successes.
Second, be prepared to answer tough questions about your business model and competitive landscape. VCs want to see that you have a clear understanding of both.
Third, have a solid plan for how you will use the funding you are requesting. VCs want to see that you have thought through how their investment will help you reach your goals.
Fourth, be realistic about the risks and challenges associated with your business. You need to make sure they know what they're getting into.
Fifth, don't exaggerate or downplay anything when presenting your company's strengths and weaknesses. As tempting as it may be to sandwich the negatives between two positives, it is important not to oversell any one aspect of your company or product because then the VC may question everything else that you've said about it. Remember: honesty is always best!
How much should I be spending on my startup?
The amount of money you should spend on your startup depends on a number of factors, including the size of your team, the amount of funding you have, and the type of business you're starting. However, there are a few general guidelines you can follow when it comes to startup expenses.
A common rule of thumb is to spend no more than 20% of your cash on actual expenses. It's also recommended that you spend at least one-quarter of your money on marketing, though some businesses may choose to allocate more—or less—to those efforts.
Marketing isn't a catch-all solution, however. It can help you get started with initial customers, but to build an audience from scratch, you need a well-planned marketing strategy that's suited to your product or service.
5 questions you must ask yourself before pitching to VCs
Do you have a clear understanding of the problem you're solving?
Do you have a viable solution to that problem?
Do you have a team in place that can execute on that solution?
What is your business model? How will you make money?
What is your competitive landscape? Who are your competitors and what differentiates you from them?
Step-by-step guide on how to pitch your startup idea to investors
When pitching your startup idea to investors, it is important to be clear, concise, and confident. You should start by giving a brief overview of your business idea and then explain why you believe it will be successful. Next, you should provide data or market research to support your claims. Finally, you should outline your plans for scaling the business and making it profitable.
While there are many opportunities for startups in Africa, there are also some challenges that need to be considered. These include the continent's political instability, lack of infrastructure, and limited access to capital. However, with a strong business plan and a committed team, these challenges can be overcome.
Networking tips for pitching your startup
If you're looking to pitch your startup to venture capitalists in Africa, here are a few tips to help you prepare
A) Make sure that you have taken the time to do research about any VCs in Africa who might be interested in what you're pitching. You'll find that many VCs specialize and prefer investing only in certain sectors or industries. For example, some VCs invest only in IT or technology startups while others might only invest in e-commerce companies. Some also don't take on investment deals outside of their country of origin. Once you know what an investor is interested in funding, it's easier for them to get excited about your company if they see a match with their sector of expertise.
B) When meeting with investors make sure that all the members of your team will be able to attend the meeting so they can answer any questions that may arise during the pitch process.
C) When you are presenting to VCs make sure that you have your elevator pitch ready. This is a short summary of what your company does. Your elevator pitch should include what your product or service is, how it works, who it helps (this is also called a target market), how big of a market there is for your product or service, why now is an especially good time to introduce something new into that market, and anything else special about your business. Practice saying it so that you sound natural and comfortable.
D) Make sure that you can answer any questions a VC might have about your company. Some of those questions will come from what is called a term sheet, which is basically an explanation of how much funding you are looking for, how many shares you want for each share owned by investors, when funding would be available to start receiving payments from your business, etc. Many entrepreneurs often don't even bother with writing down these questions beforehand and end up looking unprepared. Netting practicing what you'll say can help prevent that issue.
E) You should also make sure that you can answer any questions an investor might have about your product or service. Be prepared to walk through every stage of how your business works from idea inception to production, selling, marketing, customer service, etc. It's important that an investor see how well-rounded you are in running a business. How well do you understand each piece of your company? If they have concerns or questions about what they hear then you'll want to be able to confidently address those so they don't end up worrying that they won't get their money back or that their investment will go nowhere.
How do I network with VCs?
In order to network with venture capitalists in Africa, it is important to attend relevant conferences and events. You can also connect with VCs through online platforms such as LinkedIn. When connecting with a VC, it is important to be clear about your business idea and how it can generate returns. African VCs typically invest in early-stage companies, so it is important to have a well-developed business plan. Finally, remember that networking is a two-way street – be sure to offer something of value to the VC in return for their time and advice.
Dos and Don'ts of meeting up with investors.
If you're looking to meet with venture capitalists in Africa, there are a few things to keep in mind.
First, research the specific investor you're interested in meeting with. Find out what type of companies they typically invest in and see if your business is a good fit.
Second, be prepared to pitch your business idea clearly and concisely. Investors will want to know what your business does, how it makes money, and why it's a good investment.
Third, have a solid business plan. This will show investors that you're serious about your business and that you have a clear vision for its future.
Fourth, be realistic about your funding needs. Venture capitalists are more likely to invest if they feel like they're not risking too much money.
Finally, be respectful. If a venture capitalist is interested in your business, that's a good sign. Listen to their advice, respect their thoughts on your business plan, and thank them for taking time out of their schedule to meet with you.
Remember that each investor will have different views, criteria, and interests. Not every venture capitalist will be interested in investing in your business or those like it. That's why you should always be prepared to walk away from a meeting without a new round of funding. Don't get discouraged by rejection—it happens to every entrepreneur at some point. Just keep working on your business plan, improving your pitch, and looking for other sources of funding until you find one that works for you.